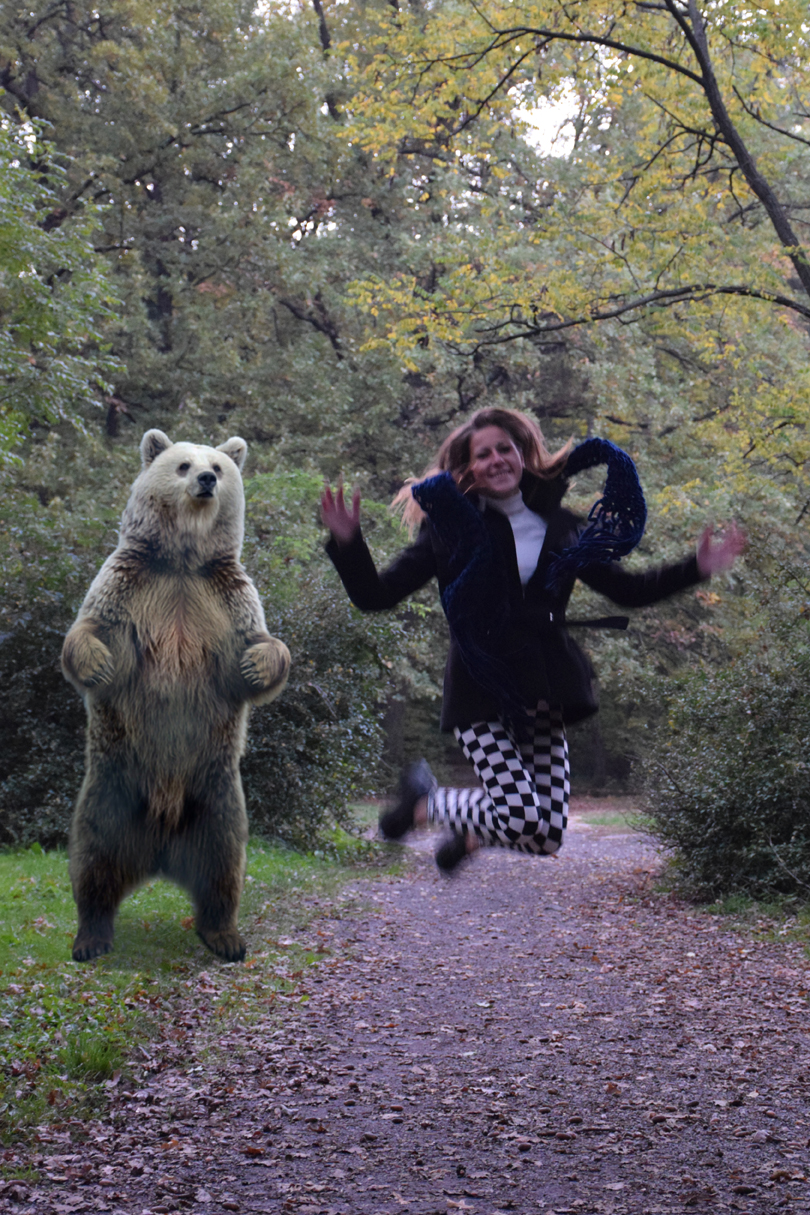 Yesterday it was wonderful day to go out and take some photos.
So I take my trusted camera and my model and we went for a walk.
But every time same thing is happening while photoshoot.
Every time when I am trying to take photo some gadfly is always in the frame.
It is never easy for the photographer .